Current Executive Committee
Members of the Executive Committee must be current Masters of the Society. 
President: Gregory A. Poland, MD, MACP, FIDSA, DHL(hon)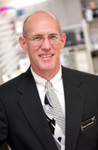 Dr. Gregory Poland is director of Mayo Clinic's Vaccine Research Group – a state-of-the-art research group and laboratory. He is also professor of medicine and infectious diseases and molecular pharmacology and experimental therapeutics; director of Mayo's Immunization Clinic; director of May Clinic's program in translational immunovirology and biodefense; and an editor at the journalVaccine. Poland is recipient of a number of honors, including two Secretary of Defense honors: the Award for Excellence and Medal for Outstanding Public Service. He has also received the Hsu prize in International Infectious Disease Epidemiology and the Charles Merieux Lifetime Achievement Award in Vaccinology. A past president of the Defense Health Board , he was appointed as the Mary Lowell Leary Professor in Medicine by Mayo Clinic's Board of Trustees.  He earned his medical degree from the Southern Illinois University School of Medicine and completed his residency and post-graduate work at the University of Minnesota/Abbott-Northwestern Hospital. A prolific writer, Dr. Poland has published over 350 peer-reviewed scientific articles and book chapters
Gregory A. Poland, MD, MACP
Editor-in-Chief, VACCINE
Mary Lowell Leary Endowed Professor of Medicine,  Infectious Diseases, Molecular Pharmacology and Experimental Therapeutics;
Director, Mayo Vaccine Research Group
Mayo Clinic, Rochester, Minnesota, USA
poland.gregory@mayo.edu
Vice-President: Andrew J. Morgan, PhD
Andy Morgan is Professor of Virology at the University of Bristol in the School of Cellular and Molecular Medicine. He graduated with a PhD in Molecular Immunology from the University of Cambridge in 1980. He took up a position at the University of Bristol with Professor Sir Anthony Epstein FRS, to identify and isolate immunologically important molecules in the envelope of Epstein-Barr virus (EBV). He was subsequently awarded an MRC Travelling Fellowship to the University of Chicago (1984) to work with Professor Elliot Kieff on the construction of live VZV vaccine vectors. He returned to the University of Bristol in 1986 where he has been ever since.
His research interests encompass all aspects of the development of vaccines to prevent or modify EBV infection and the cancers associated with it, namely Burkitt's lymphoma, nasopharyngeal carcinoma and Hodgkin's disease. His laboratory was largely responsible for the development of an EBV subunit vaccine that has been shown to prevent infectious mononucleosis in young adults. He is currently investigating ways of altering the processing and presentation of EBV tumour antigens so that EBV tumour cells are more easily recognised and killed by the immune system. He has been a member of a number of committees at NIH, Cancer research UK, and the IARC, considering the problems of EBV vaccination. He is a member of the MRC College of Experts and has been a consultant for a number of biotech and pharmaceutical companies. Andy is a trustee of the Edward Jenner Museum and a founding member of the Edward Jenner Vaccine Society.
Andrew J. Morgan, PhD
Professor of Virology; Department of Cellular & Molecular Medicine; School of Medical Sciences;
University of Bristol, University Walk, Bristol BS8 1TD, UK
Andy.Morgan@bristol.ac.uk
USA Councilor: Gregory C. Gray, MD, MPH, FIDSA
Gregory C. Gray is a Professor in the Division of Infectious Diseases at Duke University's School of Medicine and also a Professor in the Program in Emerging Infectious Diseases at Duke-NUS Graduate Medical School, Singapore. His medical boards are in Preventive Medicine and Public Health. Dr. Gray has conducted diverse epidemiological studies of infectious diseases for 25 years in 5 continents. Much of his work has involved identifying risk factors for occupational disease, particularly for infectious diseases, but also for chronic diseases. He has studied numerous occupational groups including farmers, animal breeders, veterinarians, swine showers, military personnel, turkey workers, poultry workers, horse workers, and pig workers. He has joined with international collaborators is studying persons with occupational exposure to camels, cattle, ducks, dogs, geese, goats, marine mammals, pigs, and poultry in a number of countries including Bangladesh, Cambodia, China, Kenya, Madagascar, Mongolia, Romania, Thailand, and the United States. He has served on numerous national expert advisory committees including those associated with the US Armed Forces Epidemiological Board, the Infectious Disease Society of America, and the Institute of Medicine. Currently, he serves on the Editorial Board for the journal Influenza and Other Respiratory Viruses and is a member of the National Marine Mammal Foundation Scientific Advisory Board. He has trained more than 150 international professionals in various graduate Certificate programs and has advised more than 51 Masters, PhD, and postdoctoral students in training and research.
 New affiliations as of August 1, 2014
Gregory C. Gray, MD, MPH, FIDSA
Duke University School of Medicine
Duke Infectious Diseases & Duke Global Health Institute
Hanes House
315 Trent Dr.
Durham, NC  27710
ID Divn phone 919-684-6854
Professor, Program in Emerging Infectious Diseases
Duke-NUS Graduate Medical School Singapore
8 College Road
Singapore 169857
School phone 6515-7666   Personal email: gcgray2@gmail.com
USA Councilor: Myron M. Levine, MD, DTPH
MYRON M. LEVINE, M.D., D.T.P.H., is Director of the Center for Vaccine Development, Head – Division of Geographic Medicine, Professor of Medicine, Pediatrics, Microbiology and Immunology, and Epidemiology and Preventive Medicine at the University of Maryland School of Medicine, Baltimore. He received his M.D. (1967) from the Medical College of Virginia and D.T.P.H. (1974) from the London School of Hygiene and Tropical Medicine.
He has extensive experience in design and evaluation of vaccines to prevent bacterial enteric infections, particularly Salmonella and Shigella. Dr. Levine is a vocal advocate for mucosal immunization, i.e., the administration of vaccines by oral and intranasal routes.  He has made substantial contributions in basic vaccinology, bacterial pathogenesis, clinical research, field epidemiology and public health. In recent years, his basic laboratory research has focused on the use of attenuated Salmonella Typhi as live oral typhoid vaccines and as live vector vaccines that express the protective antigens of unrelated pathogens and deliver them to the human immune system. His clinical research has involved studies of pathogenesis and the assessment of a variety of vaccines in adults and children in Baltimore, as well as in many developing countries. Dr. Levine has been a pioneer in carrying out clinical trials in developing countries, including studies of vaccines developed at the CVD. Dr. Levine currently sits on the editorial boards of several research journals, is a consultant to many organizations including the World Health Organization, NIH, the Vaccine Research Center, Institute of Medicine and the U.S. Department of Defense. Dr. Levine has authored/co-authored 574 scientific articles, 115 chapters and is Senior Editor of New Generation Vaccines, 4th ed. He is a member of the Institute of Medicine of the National Academy of Sciences, USA and has received the Albert B. Sabin Gold Medal of the Sabin Vaccine Institute and the Maurice Hilleman/Merck Award of the American Society for Microbiology.
Myron M. Levine, MD, DTPH
Grollman Distinguished Professor and Director
University of Maryland School of Medicine
Center for Vaccine Development
685 W. Baltimore Street
Baltimore, Maryland 21201
Phone: 410-706-7588 Email: mlevine@medicine.umaryland.edu
EUROPEAN Councilor: Prof. Bernard A. M. Van der Zeijst, Ph.D.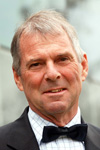 Dr. Bernard van der Zeijst studied Biology at Utrecht University (NL) and earned his PhD from this institution in 1972. He performed his postdoctoral studies at the Institute of Virology at Utrecht University as well as at Washington University School of Medicine in St. Louis (MO, USA).
He returned to the Netherlands in 1978 and for the next 20 years was affiliated with Utrecht University, first as Associate Professor at the Department of Virology and later as Professor and Chair at the Department of Bacteriology. In the late 90′s Dr. van der Zeijst joined the National Institute of Public Health and the Environment (RIVM) in Bilthoven (NL), where he served as Director of the Vaccine Division.
Dr. van der Zeijst was one of the Founding Directors of the Netherlands Vaccine Institute (NVI) in 2003 and the Scientific Director of this institute up to 2009, when he resigned the post upon reaching retirement age. Since 2007 he has held the position of Professor for Vaccines and Vaccination at the University of Leiden (NL).
Dr. van der Zeijst's research interests include immunity to bacteria, vaccine development, public attitudes to vaccination and global vaccine supply. He is an active member of various professional societies and regularly speaks at national and international vaccine meetings. His research has resulted in over 210 articles published in peer-reviewed scientific journals, books and other venues.
Prof. Bernard A.  M. Van der Zeijst, Ph.D.
Leiden University Medical Center,
Albinusdreef 2,
2333 ZA Leiden, The Netherlands
b.a.m.van_der_zeijst@lumc.nl
AUSTRALIAN Councilor: Dr. David Durrheim, Ph.D., MPH & TM, MBChB, FACTM, FAFPHM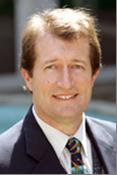 Dr. David Durrheim is Professor of Public Health Medicine at the University of Newcastle in Australia. He is a member of a number of SAGE (Strategic Advisory Group of Experts to the World Health Organisation) working groups and chairs the Measles Verification Commission for the Western Pacific Region. He is also Director of Health Protection of Hunter New England Area Health Service in Australia.Professor Durrheim's focus is on novel infectious disease surveillance methods, control of vaccine preventable diseases and strategies for reducing inequity in public health service delivery. He has served as an expert advisor and consultant to WHO programs in African and Pacific Regions, and he has served as the Director of a World Health Organization Collaborating Center in Vectorborne Diseases. Professor Durrheim is a strong advocate for equitable global access to effective public health measures, particularly immunization.
Dr. David Durrheim, Ph.D., MPH&TM, MBChB, FACTM, FAFPHM
Director Health Protection
Professor of Public Health Medicine at University of Newcastle
Locked Bag 10, Wallsend NSW, Australia, 2287 david.durrheim@newcastle.edu.au
 
Administrative Contact:
Hank Miller
611C Guggenheim Building
Mayo Clinic, 200 First Street, SW, Rochester, Minnesota, USA
(507) 284-4968
miller.thomas1@mayo.edu